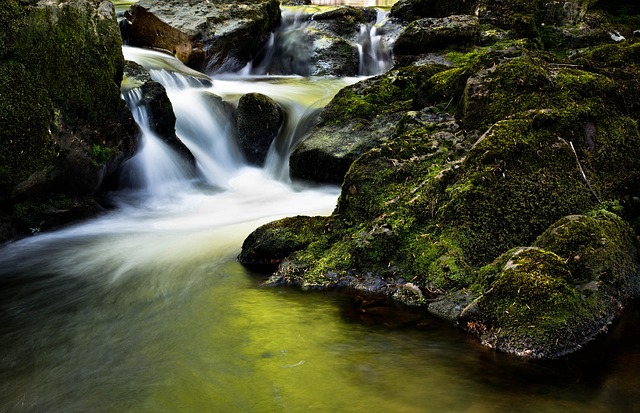 Ireland is a country made up of a continuous shade of green that boasts of many tourist attraction elements. Its weather is temperamental than many could imagine, yet it is filled with magical scenery unique and inspiring to watch. Its people are lively and chatty, so while you will be enjoying your trip you are assured to come across friendly people who will help you in many instances to appreciate the beauty that lay before your eyes.
Before you visit Ireland, you might want to get some useful information about the country from experts like Ian Leaf, who specializes in travel and art. He offers useful reviews about different places and Ireland is one of his most favorite across the world. Here are 11 must-see in Ireland that he shares with every visitor to the country.
The Cliffs of Moher
The Cliffs of Moher is the most breathtaking and famous place in Ireland that you must visit while in the country. These cliffs stretch across a 5 miles distance and rise as high as 702 feet over the Atlantic Ocean. Some of the amazing views that complement the cliffs include the Galway Bay, Aran Islands, and the Maum Turk Mountains.
The Giant's Causeway
This is a coastal strip that spans about 40,000 basalt columns that is found near Bushmills town in Antrim County. It is among the most popular tourist attractions in Ireland that boasts of a rich history. According to folklore, at this place there lived an Irish giant called Finn MacCool and while standing there he could see the Scottish giant, who was his rival and whom he never met. It is said Finn called the Scottish giant to a fight but since there was no boat that could ferry them, he build a stone causeway in the water. However, science says these stones are as a result of volcanic deposits.
Aran Islands
Your trip to Galway will not be complete without visiting the Aran Islands, which is made up of small islands, Inisheer, Inishmaan, and Inishmor. These islands are renowned for preserving rural existence, which has remained largely unchanged culturally for many centuries. The locals of the place earn their living in the same manner their ancestors did.
Guinness storehouse
If you love the Guinness drink, then this is a place you might want to visit while in Ireland. Here you will learn how the drink is made and how the famous brand came to become one of the best exports from Ireland. The core shape of the building is a pint glass, and there are seven floors up.
Trinity College, Dublin
This is the most prestigious college in Ireland, but apart from that its magnificent setting is what places it apart from the rest. It is made up of majestic buildings that are hundreds of years old (it was established in 1592 by Queen Elizabeth 1 of England). Architecturally, it stands above its closest rivals. Each building has a story behind it, so this is a perfect place to visit for some historical classes.
The Burren
Formed by limestone karst plates, this is among the most famous natural attractions in Ireland. The terrain offers geologists and botanists a special fascination due to its Mediterranean alpine plants, and for this reason it is described as a paradise for botanists. It has beautiful flora and 635 plant species.
St. Patrick's Cathedral
St. Patrick's Cathedral is the biggest church in Ireland, also a key tourist attraction feature in Dublin. It is believed at this church many converts from paganism to Christianity were baptized by St. Patrick, so as a commemoration to his visit, a wooden church was erected on the site. In 1191, the current building was built and it was elevated to the status of a cathedral.
Titanic Belfast
Titanic Belfast has been named in Europe twice as the best tourist attraction site. It has grown into a must-see for anyone who visits Ireland and since it was opened in 2012, it has received millions of visitors. It was built to mark the centenary of the famous Titanic, whose ill-fated maiden voyage led to the loss of many lives. The location of the building is also part of the shipyard where the Titanic was built.
Ring of Kerry
The Ring of Kerry is a drive that gives you a clear view of ancient monuments, romantic castles, colorful towns and villages, spectacular gardens, and a dramatic coastline. This is a place that offers you a chance to meet with the charming locales while you also get to learn more about ancient archaeological treasures that have been featured mainly in poetry, music, film, and postcards. This is a venue that brings the idealized beauty of Ireland to reality. The driveway is filled with things to see and activities, so the entire trip will be a joyous moment.
Kylemore Abbey
Kylemore Abbey, which was established at the Kylemore Castle for Nuns who escaped from Belgium during the First World War, was built to work as a private home given by Mitchell Henry to his wife as a gift, but she would later die young. In her loving memory, Henry put up a small cathedral on the venue, making a beautiful sight that has been attracting visitors from various parts of the world in droves. Even after this, Henry never remarried due to the love he had for his late wife.
Connemara National Park
The Connemara National Park is located near the Kylemore Abbey. This is an area that provides a beautiful path on which to drive around, but you also have some amazing opportunities for events like hiking and trekking through the park. Generally, the area is quite remote as it is located on the West Coast of Ireland, which also makes it a perfect place to visit while in Ireland. There are many historical documents to see and things about the country to learn about as presented through artifacts and highlights offered at the park.